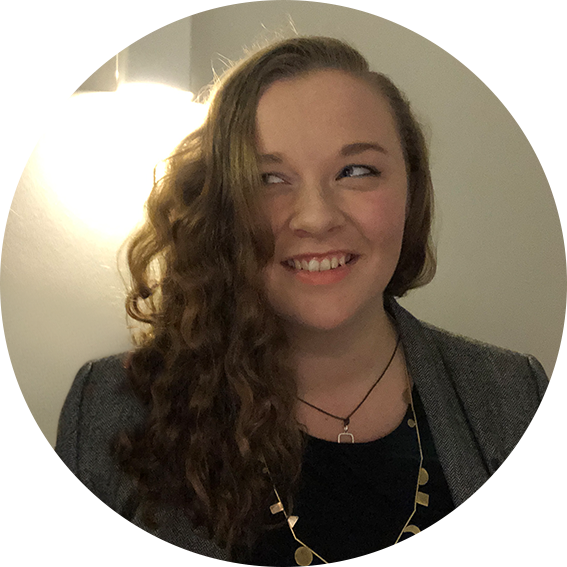 I'm really looking forward to chatting to you about your next shoot and joining you for whatever important moment comes next. Joining in for one of these really big moments in your life is a big deal, so it's probably best we get to know each other...
 So who is this big haired lass who wants to take your picture? 
Well you know my name by now, let's get the boring bits out of the way first - I studied Photography formally for five years concluding in a first class BA (hons) in Photography back in 2015. I shot my first wedding in 2011 
(gosh where did the time go!)
 and since then I have added a few strings to my bow, from working in various fields of photography to interior design.
On the more fun side of things, I live just outside of Canterbury, Kent
(but I'll go anywhere)
with my lovely partner. We're cafe culture aficionados and borrowers of pets, we're also trying to travel whenever we can. 
I've always enjoyed taking the mastery of something technical and dousing it with creativity to create something truly memorable. In my own time when I don't have a camera in my hand, I'll often have a paint brush, needle and thread, hammer, or watering can instead. I like to turn my hand to things, I like to make, fix, scheme, perfect and discover. You'll find a lot of this stuff on my personal instagram below: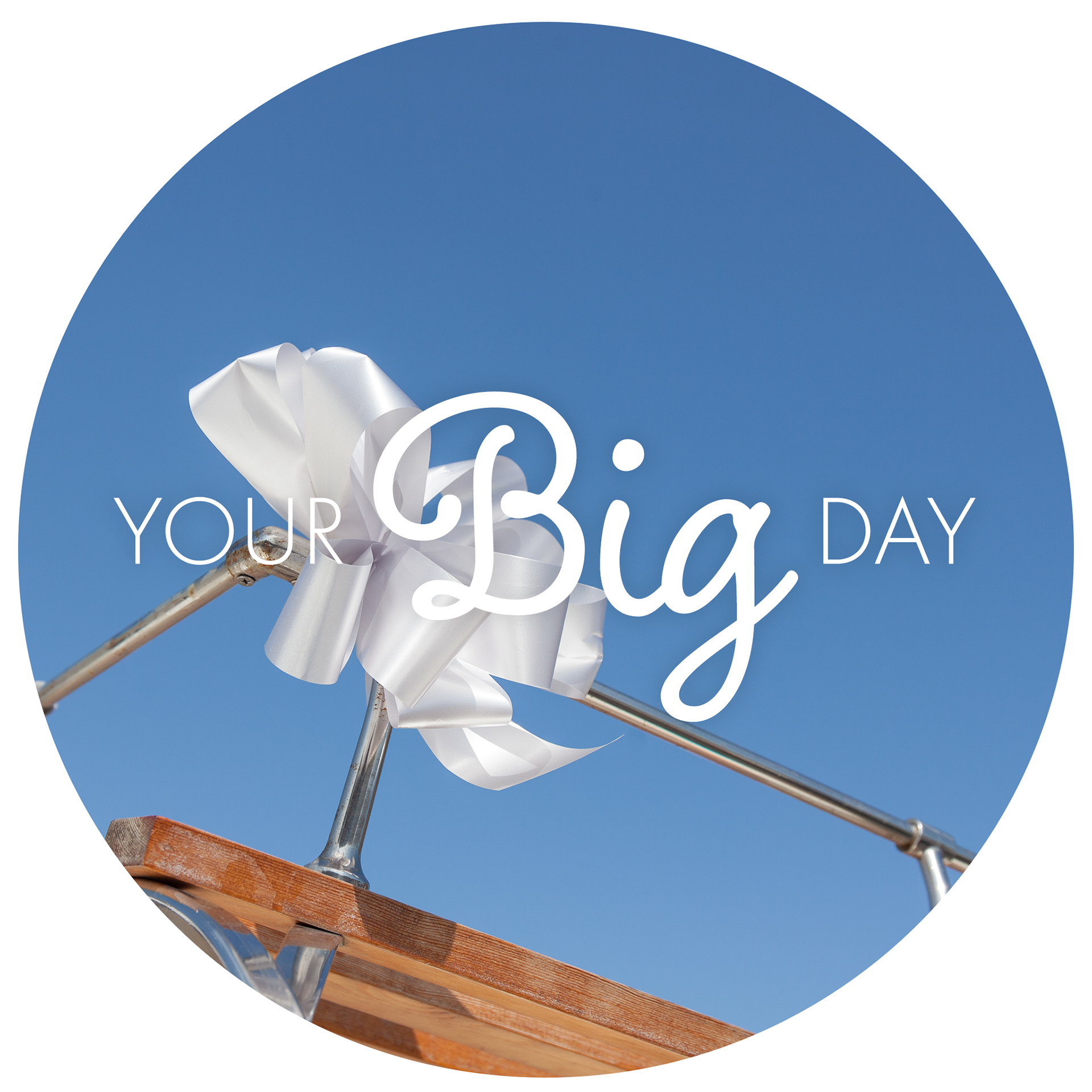 Exactly as the title suggests your big day is yours, so don't be afraid to ask if there is something specific you want to include in your day's storytelling. Unless you direct otherwise I will do my best to blend in to your day just as any other guest would and be dressed accordingly. I LOVE true, candid, photojournalistic imagery and as a result I hope you'll feel at ease; posing is not something I will ask from you unless you have a particular shot you would like create. ​​​​​​​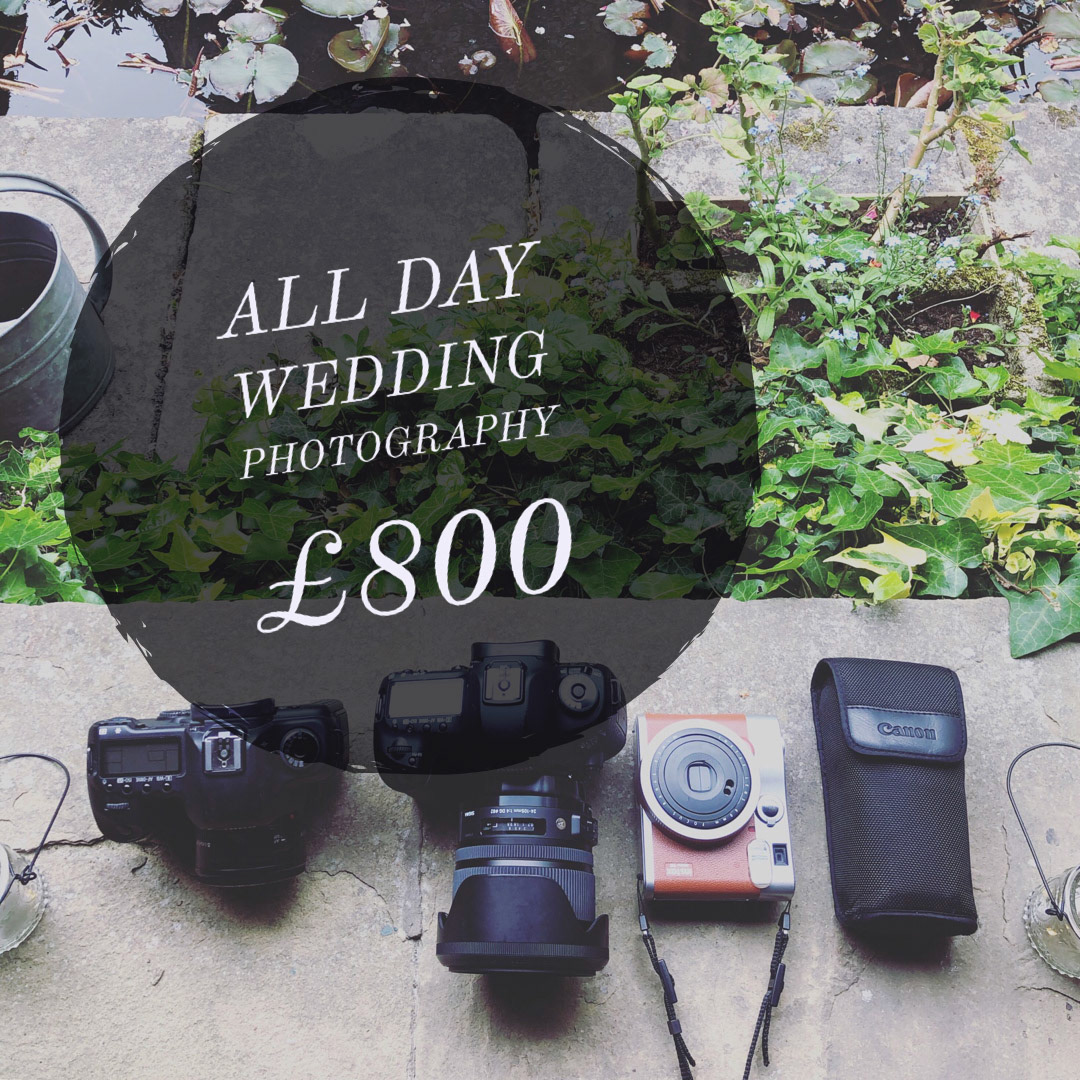 That's right, all day wedding coverage for just £800
So what's included?
No Smoke and Mirrors
Primed and Ready
Before your wedding we will meet in person or via FaceTime to discuss your day and ensure I know everything I need to know about you, your family and your big day. We will plan out our movements for the day and talk about any specifics you would like.
All day coverage
I will be with you for an hour of prep right through until your first dance
Arcadian Instants (NEW)
During your wedding day, as well as my professional cameras I also snap some fun pics with my instax mini camera. You and your guests can take advantage of up to 20 polaroid style prints, in your hand on the day to treasure for ever. These come presented in a custom box and fits right in your pocket, why not take it away on honeymoon to reflect on your day?
Night Booth (optional)
Following your wedding breakfast and speeches your venue can often start to fill up and we lose some of the best light. Some couples will want to head outside to get some fab twilight or 'blue hour' shots but many couples will be busy greeting their evening guests. I can set up a small area of your venue or outside your venue with lighting to allow small groups to get extra shots for your gallery and will allow your evening guests to be fuller part of the final collection. For this I use non-intrusive portable video lighting, this is constant and doesn't flash, so will cause minimal disturbance.
24hr Previews (optional)
Within 24hrs of the event I will post a small selection of highlights from your day to @arcadianimages so that you can make the announcement or share with those who couldn't make it or just show off! (You're allowed to, you're famous for the day) Don't forget to let your loved ones know to follow or like @arcadianimages so they don't miss out.
Speedy Turnaround
After your big day my priority is getting your collection out to you as soon as possible. You should expect contact from me within 3-5 working days of the event to let you know that your full collection is ready
Plenty of Material
You should expect around 400 photographs in your collection, plus a selection of black and white highlights of the day. If you would like a full black and white copy of the collection just ask.
Instant Access Anywhere
You will receive your collection via a private link to a beautiful online gallery where you can download to your hearts content on any device wherever you are, no need to wait until after the honeymoon. Only those who have the link can view, keep it to yourself or stick it on a billboard, it's up to you!
No restrictions
Your photographs are yours to do as you please, download them, print them, share them, make an album - they will all be readily available to do as you wish. When sharing online, I would be overwhelmed with gratitude if you could make mention of @arcadianimages (FB/IG) or @natgrainger (IG only) as this will be extremely positive for future business.